Best Flooring Companies near Fraser Valley, BC

Fraser Valley flooring companies can offer a wide range of quality flooring options for your new home's construction or home renovation. Whether you are looking for hardwood flooring, tile flooring, carpet, laminate, linoleum or vinyl flooring, you will find plenty of options when shopping for flooring in Fraser Valley. Need some inspiration? The Fraser Valley flooring stores listed below can offer a variety of samples, design tips and expert advice on choosing the right floors for your space and lifestyle.



Vancouver, British Columbia

For professional carpet cleaning, flooring installation or floor repair work, we are the people to call when you need the job done right and want your place looking great! We opened our business in Abbotsford in 1986 and have been servicing the Fraser Valley ever since.
Vancouver, British Columbia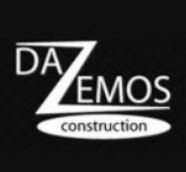 DaZemos has been in business since 2006. We have worked on everything from the smallest bathroom renovation to upgrading flooring in 3 malls in 2 provinces. Big or small, we can do it all.
Vancouver, British Columbia

Our commitment to excellence is delivered throughout our association with the world's most reputable tile, stone and flooring manufacturers producing products to meet the highest of standards across North America
Vancouver, British Columbia

Eco Paving offers impressive rubber paving and rubber flooring options for pool decks, resurfacing driveways, walkways, and staircases.
Vancouver, British Columbia

BC Hardwood - now in our 106th year of business - supplies quality hardwood flooring and unparalleled service to homeowners and building professionals.
Vancouver, British Columbia

Located in Surrey, BC.

We are dedicated to innovation, excellence, and a high service level to ensure the satisfaction of our customers.
Vancouver, British Columbia

Paradigm Surfaces offers an extensive selection of chic, high-class floor and wall coverings exclusive to Western Canada including Designer Porcelain and Ceramic Tile, Engineered Wood, Laminate, Water-Resistant Laminate, SPC Vinyl Planks and Water-Jet Marble Mosaics. We selectively retail unique selections of high specifications perfect for any custom residential or commercial space. Our goal is to provide you a customizable and personal selection experience and a convenient one-stop-shop for your home improvement needs. We are available from pre-project to post-project to assist you. Visit our showroom - open 7 days a week. Our expert team helps make your visions come to life!
Vancouver, British Columbia
We are a mobile wide plank flooring provider based out of Langley, B.C. Our background is in the installation side of flooring since 2005 which gives us great attention to detail and enables us to make the best flooring recommendations to our clients. From product selection through to installation, we have all of your wood and plank flooring needs covered, all in the comfort of your own home.
Vancouver, British Columbia

Located in Surrey, BC.

The Eco Floor Store is a family owned and operated flooring retailer specializing in environmentally friendly flooring and surface solutions.
Vancouver, British Columbia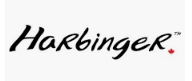 Whichever style or pattern you choose - Harbinger Flooring brings great looking, classic style to any commercial or residential application.
Vancouver, British Columbia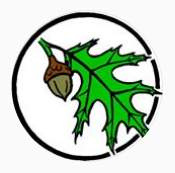 While our product line will suit many budget ranges, we still carry only first line, fully warrantied, dependable products. We believe that long-term quality should not be sacrificed for short-term savings.
Vancouver, British Columbia

High quality is not synonymous with luxury or great expense. To this end we will maintain a fair pricing structure based on fair compensation of quality concious people, in our employ.
Vancouver, British Columbia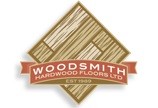 The result of our dustless hardwood refinishing process is more often than not the area our customers rave about the most – second only to their gorgeous, gleaming newly refinished floors of course.
Fraser Valley Flooring Companies